What Are We Playing This Week?
I'm baaaack. As mentioned last time, this thread didn't happen last week as I was on Summer vacation. That vacation involved a road trip with the family to California and the Silicon Valley area, where a temporary oasis of arcade & pinball gaming was setup to enjoy over two days for California Extreme. I believe this is the longest running event of it's kind, having started in the late 90s, where collectors bring their games together for a weekend of fun. What I played would go on for a while, but I can mention a number of rarities that you don't come across too often in their original arcade forms: PONG, Space Wars, Armor Attack, Quantum, Major Havoc, I,Robot, Liberator, Thayer's Quest, Tetris The Grand Master, Taiko No Tatsujin, Panic Park, Rastan III: The Warrior Blade, Teeter Torture, The Grid, Mr.  Driller and many, many others. Here's a walkthrough of the 1st hall with most of the games; there was also a 2nd hall that had a good sized collection to play in. Warning - some of this footage is a bit "shaky cam." But if you can get past that, you can see what it was like:
Gaming Headlines
Deadpool Pinball To Be Unveiled Soon (Teaser Trailer)
EA Closes Origin's "On The House" Free Game Program
A Modern Neo Geo MVS-Style Platform Looks To Revolutionize The Arcade Industry - Exa-Arcadia
Polygon And A Few Others Band Together Again To Paint Gamers As Toxic And In Need Of Censorship - NSFW Ads in the link; Reward hate sites like Polygon by never clicking on them
Valve Returns To Making Games With Artifact's Launch On Nov. 28th - If you're into virtual card games
Windjammers Headed To Nintendo Switch <- Worth watching for the '90s cheese
New Gameplay Of V-Rally 4 (PC/PS4/SW/XB1, September)
This Is Apparently How You Are Supposed To Say "NES"
The Sinking City: A Close Shave (PC) Gameplay Trailer - Not for the feint of heart
Persona Q2 Gets A Trailer & Release Date
Minecraft Movie Loses Director & Co-Writer, Delayed Indefinitely
More Details Unveiled For Rollercoaster Tycoon Adventures (SW)
IGN Gets More Scoops On Darksiders III
Nintendo Wants You To Buy WarioWare Gold For 3DS - Wario took over the Nintendo Twitter this week to promote the release
Namco Releases The Pac-Man's Pixel Bash Chill Arcade Machine - Complete with a mini fridge, cupholders and bottle opener
GAMING
New Arcade Book - The Arcade Heroes Arcade & Pinball Almanac 2018/2019 Edition - If you hold any interest in the arcade/amusement industry, there's a new book out there for you. Designed as an Almanac, this eBook will get you up to speed on what is going on with the arcade/pinball business, including details on every game that is currently in production. It includes a glossary of terms (that is 28 pages long) and some items on AR/MXR/VR. Click here to find it on Amazon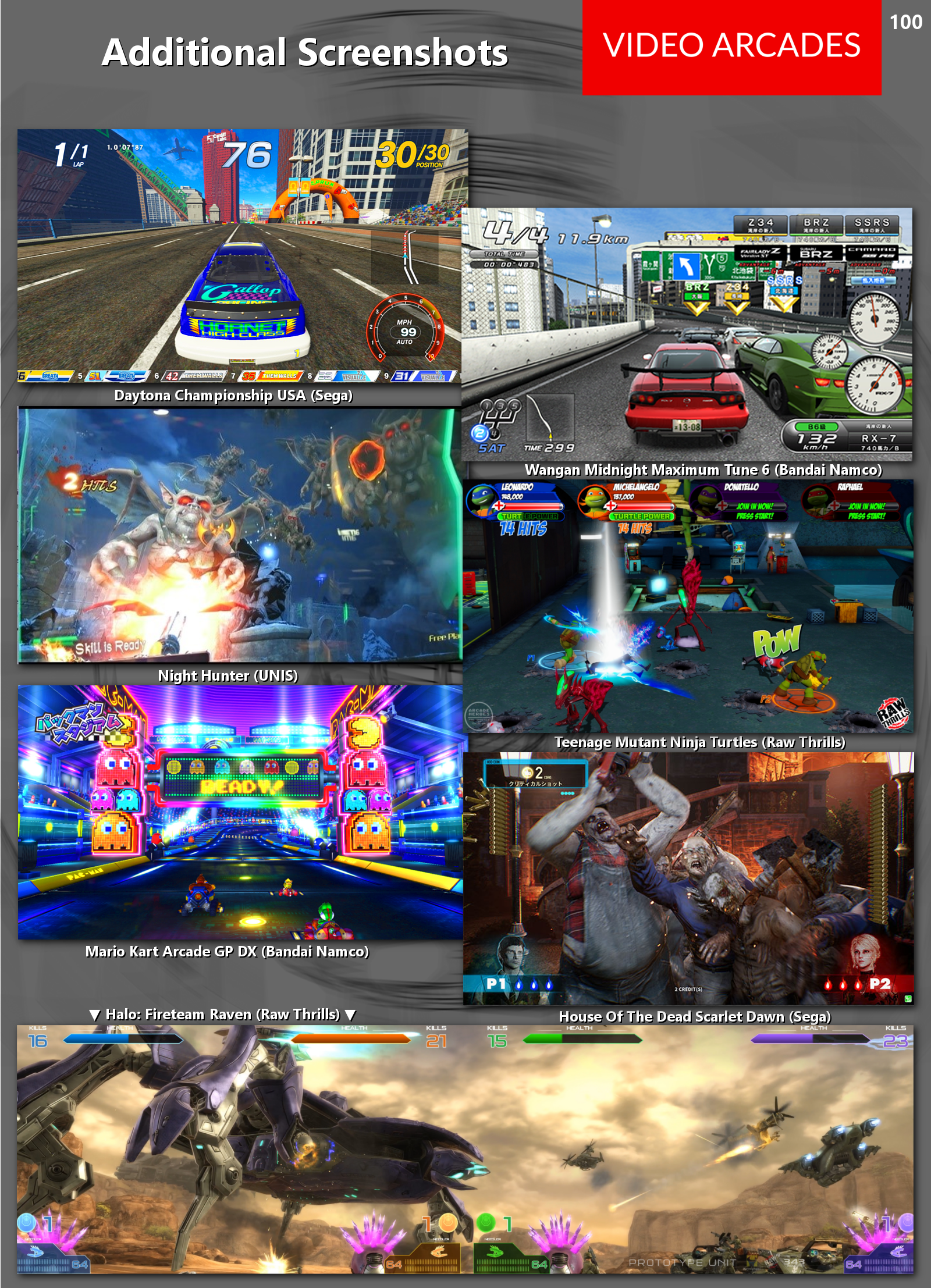 Project Boundary For PS4 - It's CoD meets Enders Game, at least by this trailer. Graphically it looks very nice, and the premise is neat…perhaps you could call this the first test of the US Space Force 😛 WARNING - the video starts out with the player spinning around through space, might be nauseating for some. In that regard, I'm not sure that those sequences will be very fun in PSVR (which this game supports), but maybe that's just me.
Vigor - An Actual Exclusive For The Xbox One - The word "exclusive" has a precise meaning, but that hasn't meant much to both Sony and Microsoft as they have attempted to bend the rules on what exclusive is. That has generally meant "well, exclusive for consoles; we don't consider the PC to be a console so it's exclusive in that sense." Well balderdash to that, I say!
A good chunk of the Xbox One library is available on PC, meaning that those titles aren't exclusive in the true sense of that word. Thus it was a surprise to come across a game that is in development for the XB1 that doesn't have a PC version in the works (at least for the moment). Vigor is a F2P "shoot'n loot" game that takes place in an alternate history of 1991, where a nuclear strike in central Europe has sent the continent into a post-apocalyptic spin. More details on how this one plays can be found here; check out the non-gameplay trailer below:
BrawlOut Launching On Aug. 21st (PS4/XB1) - If you can't live without Super Smash Bros., but are willing to try out games that wish they were SSB, then BrawlOut is up your alley. This uses similar fighting mechanics to SSB, just without the Nintendo characters:
No Man's Sky Next Update Runs Into Performance Problems - No Man's Sky having problems? Well, don't feel too surprised. A number of performance issues are plaguing the game on Xbox One and PC. That said, the game is better in terms of graphics and features, so if you don't mind the frame rate dips below 30, then the game should be more enjoyable than it was before.
Technology Headlines
NASA Releases Mars Curiosity Designs; Can Be Built For Only $2500 - Maybe they can do that with the James Webb Telescope and save taxpayers billions of $$$
The Parker Solar Probe Looks To Set Record For Robotic Badassery
AMD Announces New Semi-Custom SOCs For Creating Chinese Game Consoles
Using Diamond Disks In Nuclear Fusion Reactors
Despite 4K Broadcasting Beginning In Japan, Only 12% Of Consumers Know About It - Whoops
Facebook Permanently Bans Infowars For "Hate Speech" - So, they move to Gab.
The Surge Protector You Never Knew You Needed
IBM's Watson Recommended Unsafe & Incorrect Cancer Treatments
University Of Michigan Researchers Create A Computer The Size Of A Speck Of Dust
Microsoft Releases The Surface Go
Intel 9th-Gen CPU Roadmaps Leak Out
Iron Ore To Beat Graphene To The Punch?
TECHNOLOGY
Microsoft Wants To Institute A Monthly Fee For Windows 10 Lifecycle Management - Alt. headline: Microsoft doesn't want to be top dog anymore. While they say that this is being "tested" to address issues with their terrible updates, you can bet that the update issues will persist, you'll pay anyways, a competitor like Google will get a Linux alternative onto everything for free and everyone will switch over in no time. Before you know it, they'll end up like Sony where the only thing making them money is their game console.
Bankruptcy Be Damned, Turing Robotics Announces The Hubble Phone - With the chances of Turing releasing this concept are somewhere between "nil" and "zero," I'd take this announcement with a grain of salt. But it's fun to look at and surmise what might be - if it was coming from a company that could produce more than fancy mock-ups and websites. The Hubble Phone's website is here.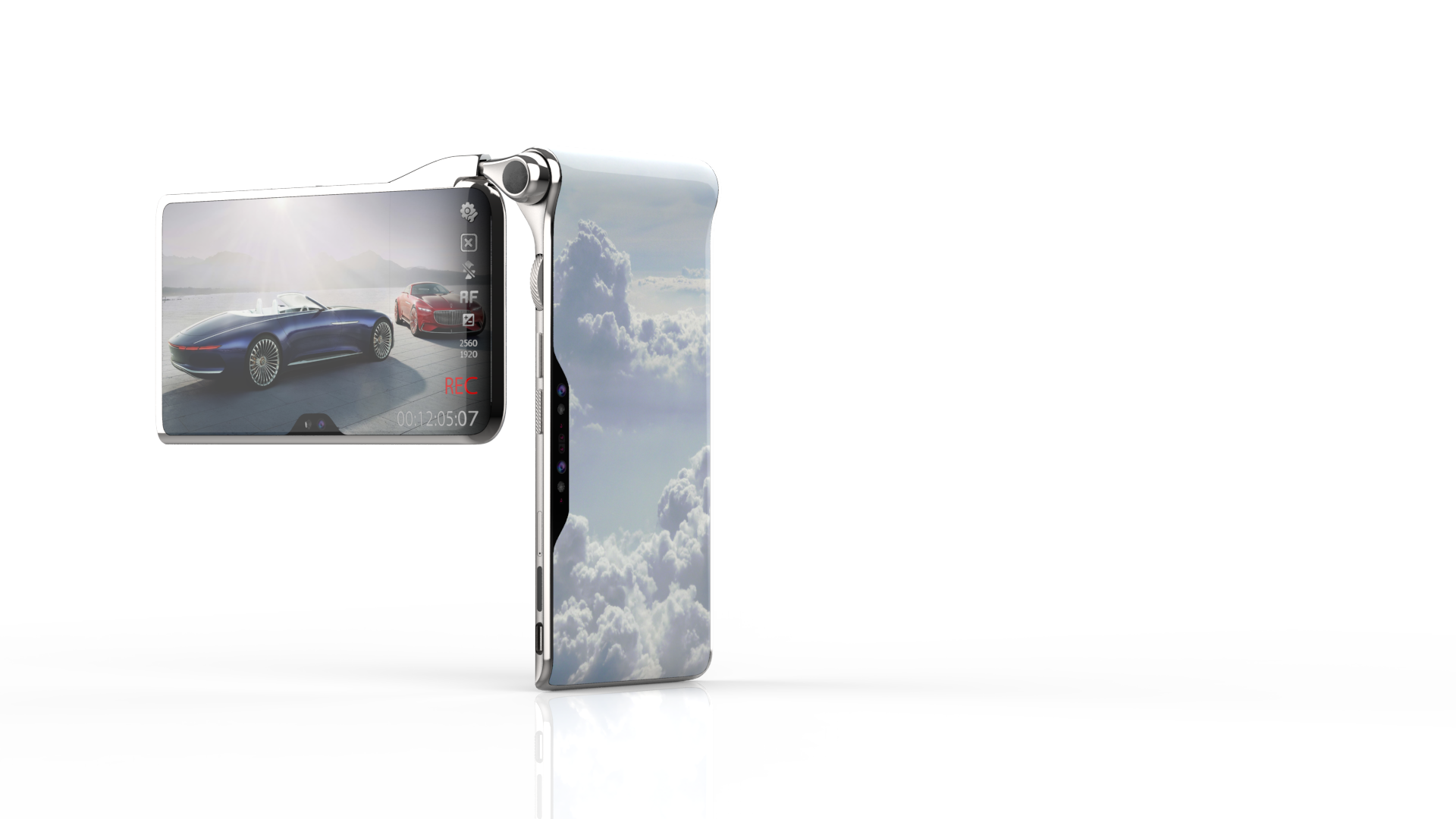 3D Printing A House - A company by the name of Apis Cor has developed 3D printing technology involving cement, which allows for structures like the one below to be built. Should be interesting to see where this goes as the tech improves:
The Geo Web Geocell Ballast System - This construction technology has been around for a few years now, providing a better way at stabilizing ground structures such as slopes.
Space Pr0n Of The Day - Asteroid! - Asteroids have long played a role in pop sci-fi culture, thanks in great part to Atari's Asteroids video game. We've sent probes to the larger objects in the asteroid belt (Vesta & Ceres); we've also observed moons that are captured asteroids orbiting planets. The one getting all of the attention right now is Ryugu, which is currently being observed by the Japanese operated Hayabusa2 probe: