What are we playing this week?
I did manage to get some decent game time down this week, including Aliens Armageddon (arcade), Lost Castle (PC), Hyrule Warriors (Switch) and Mario Kart 8 Deluxe (Switch). How about you?
Gaming Headlines
Battlefield V Delayed To Nov. 20th - We all know the real reason why
Get Hype As YouTube Is Going To Mock Gender Inequality In Gaming - Oh yeah, I'm sure this will be totally objective, fair, and not backfire like BFV above
Did You Enjoy Capcom's D&D Arcade Games Of The 90s? Check Out Sword of the Guardian (SW)
240p Resolution Mode Coming As DLC For A Hat In Time
La-Mulana 2 Coming To PS4/SW/XB1 Next Spring
Original Valkyria Chronicles Headed To Switch
Konami's Bombergirl Released To Japanese Arcades
Which Newer Monster Hunter Is Best For Noobs?
How About A Wood Carved Zelda Cartridge?
Devil May Cry 5 Footage from PAX 2018
Sales Data For Nintendo Games Released On nVidia Shield In China
League Of Legends Devs (Riot Games) Goes Full Virtue Signalling Retard (NSFW ads at link)
VR Company The Void Quietly Replaces Their CEO (Again)
AMD Promising To Launch 7nm Graphics Cards This Year* - Asterisk as these will probably not be for gamers, more for workstations
Microsoft Canned Their Xbox VR Project - Bullet, dodged
GAMING
Marvel's Spider-Man The Latest E3 Head Fake From A Major Publisher - Am I surprised about this? No. It happens all the time. If you believe that what you see as shown at E3 when it comes to "AAA" studios as being accurate, then you might be new to gaming. Or really naive. Sony has been doing stuff like this since the days of the PSX when they and their devs would promote CG cutscenes of games as gameplay to plant that seed of "superiority" into the public's mind. Of course the companies who pull these kind of tricks don't care in most instances, as the internet ends up talking about said game, giving it plenty of free publicity. But, they have to be careful as they can end up with a Watch Dogs situation too. This video (which shows a lot more Halo footage than anything else, for some reason), gets into the latest gaming headfake, lazily entitled "PuddleGate" (I prefer Spider-Fail or Downgrade Drama or anything that isn't "-gate")
The Insomniac Games developed 'Marvel's Spider-Man' is set to release September 7th exclusively for the PlayStation 4. Due to the stellar E3 2018 presentation, many are excited to get their hands on the game in just a week, but reviewers of the game received early copies and have released screenshots showing a noticeable downgrade in visuals.
Zoe "Five Guys" Quinn Still Scamming The Few Suckers Left Via Kickstarter (NSFW ads at link) - I have little sympathy for backers on projects like this, given they should have known what they were getting into with the woman who slept around with game journalists to garner favorable reviews on her other crappy art project of a "game" (thus launching the so called Gamergate); not to mention the "game" in question looks like hot garbage.
Rebel Galaxy Outlaw Gameplay (PC/PS4/SW) - This one looks to tickle my old Freelancer bone, perhaps giving something like Star Citizen a little run for it's money (which it does take a shot at). It's a prequel to Rebel Galaxy and is aiming for a Q1 2019 release.
Rebel Galaxy Outlaw is coming to Nintendo Switch, PS4, and PC, and we got a chance to play it at PAX West 2018. Subscribe to GameSpot Gameplay! http://youtube.com/GameSpotGameplay?sub_confirmation=1
Taste Of Power Aims To Bring "Old-style" RTS Play Back - The RTS genre is one that I haven't really been able to keep up on in recent years - I like it, but I just don't have the time to spend on these kinds of games. Here is one that will launch in February, playing in a similar manner to the original Starcraft and Total War. Check it out on Steam here. 
The mechanics of the game are close to the StarCraft: the player needs to gather resources, develop cities and build new settlements, learn technology and fight in real time. Release: 21 February 2019 / Pc, Mac Game Website: https://oneoceanua.itch.io/taste-of-power SteamLink: https://store.steampowered.com/app/758250/Taste_of_Power/
The "Real" Metal Gear Solid Experience Coming To Japan - Konami is teaming up with Tokyo Mystery Circus to create something like an escape room out of Metal Gear Solid. You have 45 minutes to infiltrate the facilities, avoiding guards to destroy the Metal Gear. If you enjoy the sneak'n shoot series, then it's hard to wrong here.
伝説の"潜入"ゲーム、ついにリアルに! あなた自身が「スネーク」となり、身を潜め、迫りくるタイムリミットへの焦燥に打ち勝ち、「メタルギア」を破壊せよ!! リアル潜入ゲーム×METAL GEAR SOLID 極秘兵器メタルギアを破壊せよ 新宿・東京ミステリーサーカスにて 2018年9月12日(水)START! https://mysterycircus.jp/realstealthgame-mgs/
WideNES - Fun For Geeks - Classic programmers aren't always focusing on creating games for old, out-of-production consoles, they also like to push the boundaries of emulators to do fun little things. Here is the blog for WideNES, a new technique for seeing more of NES beyond the original screen limitations.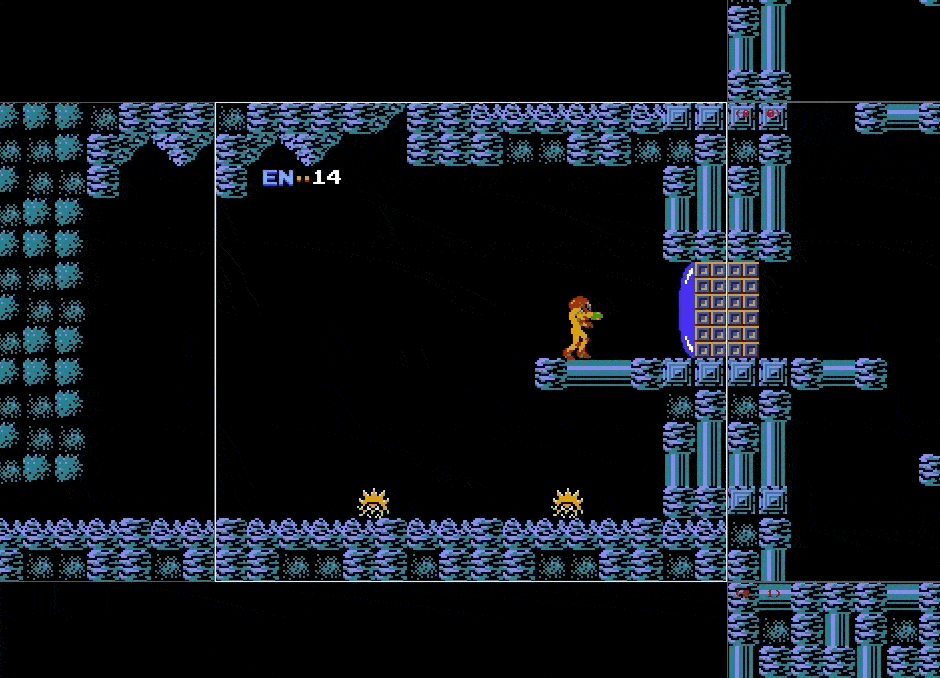 Homebrew Of The Week: Arkyology (Atari 2600) - This isn't technically a homebrew, but a game that was originally developed in 1983 for the 2600, only to be canned in the aftermath of the Great Game Crash. It would have been one of the first religious games, where you play as Noah on the Ark, trying to manage the animals there. The original programmer found the ROM and posted it to Atariage this past week; here's a video.
This video is used for informational and educational purposes. Therefore, this video is not monetized. The developer stated that he will be releasing this game soon, as it should be. 🙂 This was shared by permission from the person behind the making of this game, Paul Walters.
Technology Headlines
Intel Clarifies Security Fixes For Whiskey Lake & Amber Lake CPUs
Palmer Lucky Not Convinced By The "Tragic Heap" Of Magic Leap 
Motorola Is Still Making Smartphones, Here's The New Moto Z3
John McAfee's "Unhackable" Cryptowallet Bitfi Is Hacked For A 2nd Time
Sun Power Breakthrough With Semi-Artificial Photosynthesis?
CRISPR Gene Editing Stops Progression Of Duchenne Muscular Dystrophy In Dogs - Human Trials next
Microsoft Rolling Out The Next Windows 10 Update In October - Ut;s
Ground-Based Observations Detects Water Ice On Jupiter
Russia Ends Proton M Rocket Development As They Can't Keep Up With SpaceX & China
At Least $350 Billion To Be Spent (Probably More) By California Now That They Are Mandating "100% Clean Energy By 2045"
Toyota Increasing Production Of "Omnidirectional" Fuel Cells
TECHNOLOGY
Acer Unveils New Predator Products, Including Thronos - Yeah, this is more of a gaming device, but we've got plenty up there, so this can help pad out tech. It's not like you have to use it just for gaming - now you can work in the most intense way possible
The Predator Thronos is the nexus for the ultimate immersive gaming experience. Integrate your devices, hardware and gadgets into a single place to change how you game.
We also have this crazy gaming laptop with quite the screen:
The Predator Triton 900 is not your standard gaming laptop. It's something else. Something more. Keep all the power and get more personal with what's in front: the screen.
The Past & Future Of Telescopes - I came across this very interesting infographic that shows a history of telescope mirror sizes, all set to scale. A few of these are coming soon, with delays always being a strong possibility. Either way, once the larger ones launch, the possibilities of what we'll be able to image out there will skyrocket, including the possibility of directly imaging planets in solar systems light-years away.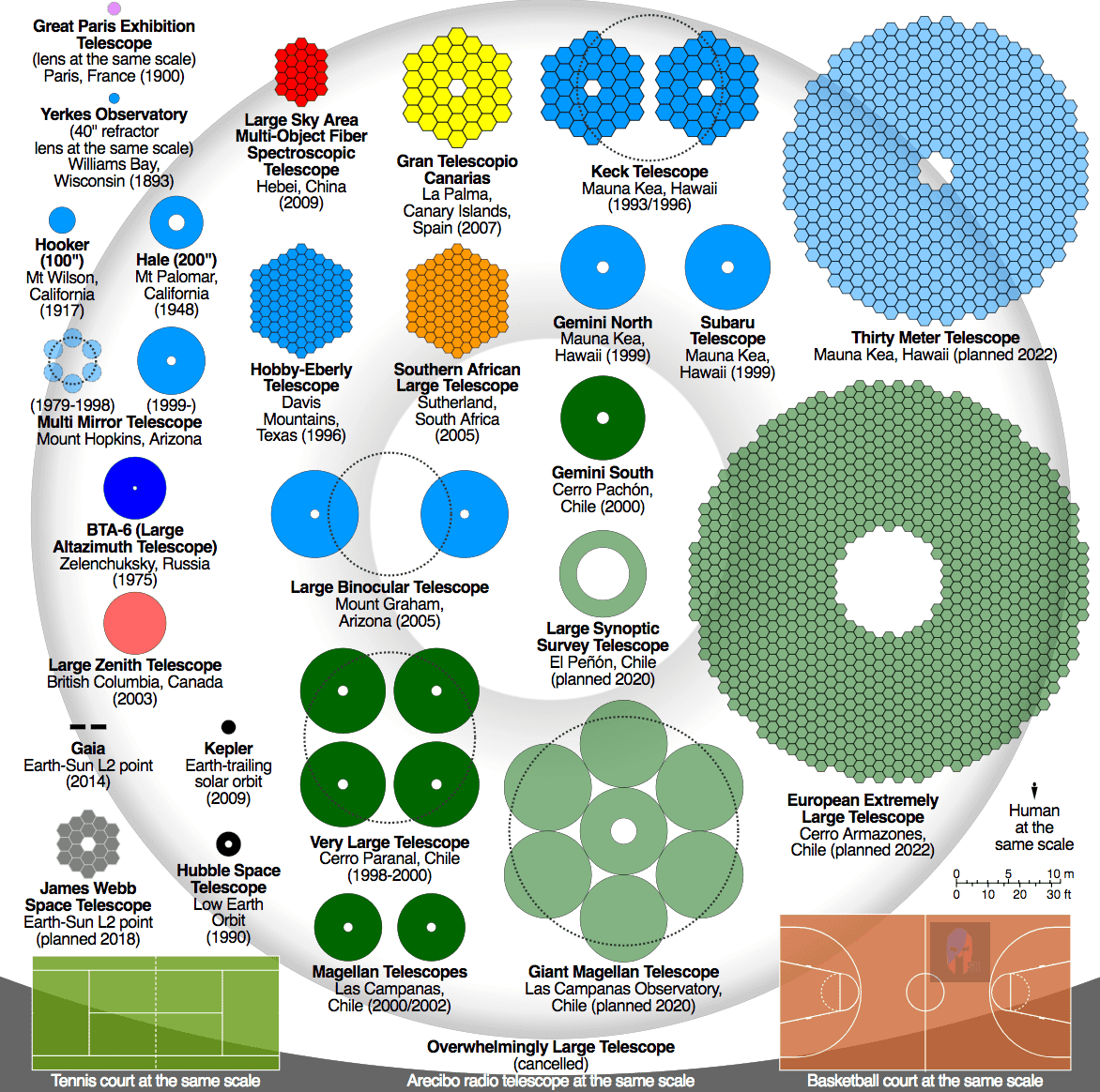 Sesame Mini, The Smart Lock - This quick video for a Japanese website shows a new app-enabled smart lock. Could you use such futuristic locks as this?
スマートフォンを家の鍵にかえてしまう「SESAME mini」を使ってみた - GIGAZINE http://gigazine.net/news/20180902-sesame-mini/
Space Pr0n Of The Week: Meeting Triton - I recall as a child that I was fascinated by pictures of Neptune's single large moon Triton, as captured by Voyager 2. It is a bizarre world, covered in unique "cantaloupe" terrain, lakes of liquid nitrogen and cryovolcanoes. As it turns out, Pluto & Triton share some similarities. Due to it's retrograde orbit, the moon will eventually be crushed, possibly resulting in a new ring system for the planet. This should give us plenty of time to go and check it out again though. Here is a collection of Voyager 2 pics turned into a movie to see what flying past this strange world would look like:
Voyager 2 Encounter with Triton, Moon of Neptune Image selection, radiometric calibration, geographic registration and photometric correction, and final mosaic assembly were performed by Dr. Paul Schenk at the Lunar and Planetary Institute, Houston, Texas. Image data from Voyager 2 (NASA, JPL). Taken: August 25, 1989 Link: http://www.lpi.usra.edu/icy_moons/neptune/triton/ and: http://www.lpi.usra.edu/icy_moons/neptune/triton/movie/index.shtml