I missed these details at first. A news crew was the victim of a recent robbery attempt. This was a video crew from the local CBS affiliate in San Francisco. The crew was protected by an armed guard. This is interesting because CBS condemned ordinary citizens for being armed. The network said it is unwise for you or me to have a gun for self-defense of our family while CBS protected their camera equipment with armed guards. I love the smell of hypocrisy in the morning.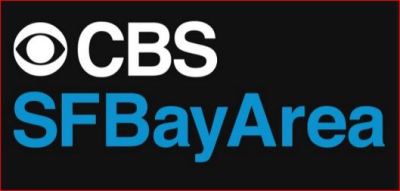 The camera crew was from the "gun free" bay area. The area is gun free in the sense that honest citizens living in the San Francisco bay area can't get a license to carry a concealed firearm in public. When I checked, there were no concealed carry permits issued in San Francisco.. unless you were a judge or a politician. There is no concealed carry for you as you carry out the garbage or get your mail at the curb. No concealed carry as you work in your garage or in your garden. There are a few exceptions.
You can carry in your garden if you live like Speaker Nancy Pelosi and your garden is inside your multi-million dollar walled mansion in San Francisco. In San Francisco, you're not supposed to have a loaded gun in your home unless it is strapped to your side. Hollow point ammunition is only for the police, but not for you when you're protecting the people you love.
Your armed guards can be armed, but you may not be. Federal guards protect Speaker Pelosi. Hired guards protect the CBS News camera equipment.
I can't help but notice that CBS didn't send armed guards to protect their individual reporters and staff when they traveled to gather reports with a notepad. They sent guards to protect their crews when they traveled with expensive camera equipment. News crews get robbed in the bay area fairly frequently. Too bad that the network's concern didn't extend to ordinary citizens getting robbed on the street every day.
CBS is biased in the stories they select.
CBS News said guns were too dangerous for us to use..even though over a hundred million of us are armed. CBS reported that armed civilians are a danger..even though 20 million of us have our concealed carry permits.  Those are easily ascertainable facts, but as far as I can tell, CBS never found a gun they didn't want to ban.. except for the guns they hire.
CBS said that we need more government research after "senseless gun violence". CBS failed to report the data collected by the US Center for Disease Control and Prevention that showed millions of us use our legally owned guns in self-defense each year. That research doesn't fit the story CBS wants to tell.
CBS said that gun prohibition saves lives. They didn't tell you that the statistical study they cited falls apart if you extend the data by one year. They didn't tell you about the larger studies that show criminal ignore gun laws. Why would a news organization hide that information?
The network is biased in their description of those stories. CBS calls it needless gun violence when we protect our families. The network would have to call it asset protection when they defend their camera equipment. CBS tells the news they want and ignores the news that doesn't fit their narrative. That means what CBS says isn't really news, now is it.
We teach firearms owners that the only time they should use a gun is to stop an immediate threat of death or great bodily injury. That doesn't cover camera equipment.
I can't trust a news organization that has one set of rules for them and another set of rules for us.
Sources-
https://www.cbsnews.com/news/cbs-san-francisco-news-crew-robbed-security-guard-shot/
https://www.foxnews.com/entertainment/inside-edition-crew-gets-robbed-while-reporting-on-san-francisco-bay-area-crime
https://www.mercurynews.com/2017/07/19/film-crew-robbed-at-gunpoint-in-downtown-oakland/
https://www.cbsnews.com/news/gun-violence-research-ban-must-be-lifted-american-medical-association/
https://www.cbsnews.com/news/50-state-study-more-gun-laws-fewer-deaths/
https://www.cbsnews.com/news/assault-weapons-ban-second-amendment-massachusetts/
https://www.cbsnews.com/news/kroft-talks-guns-and-concealed-carry-reciprocity-act/
~_~_
I gave you 600 words for free. Please leave a comment. RM