Democrat Rep. Katie Hill has spent the last week embroiled in a rather sordid sex scandal. Hill's troubles started after a jilted lover revealed that she had been involved in a "throuple" relationship with Hill and her estranged husband. The angry ex went so far as to send intimate photos of the throuple to sort-of conservative blog RedState.
Rep. Hill's troubles continued to mount as more and more racy photos were published. Hill found herself the target of a House ethics investigation.
The pressure has proven too much for Democrat Rep. Hill, who announced her resignation from Congress in a tweet earlier this evening.
It is with a broken heart that today I announce my resignation from Congress. This is the hardest thing I have ever had to do, but I believe it is the best thing for my constituents, my community, and our country.

See my official statement below. pic.twitter.com/nG97RQIwvO

— Rep. Katie Hill (@RepKatieHill) October 27, 2019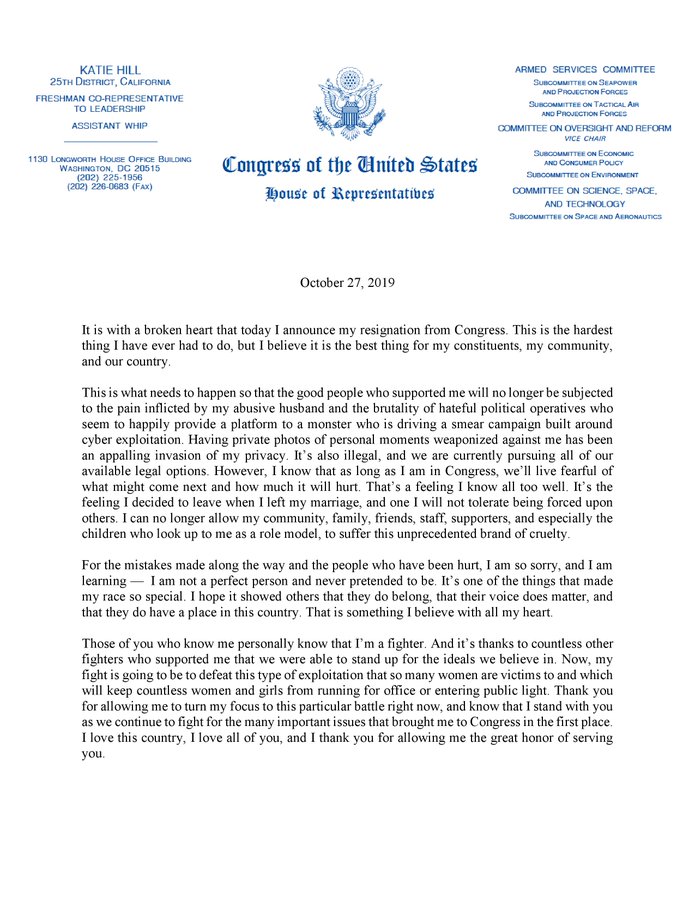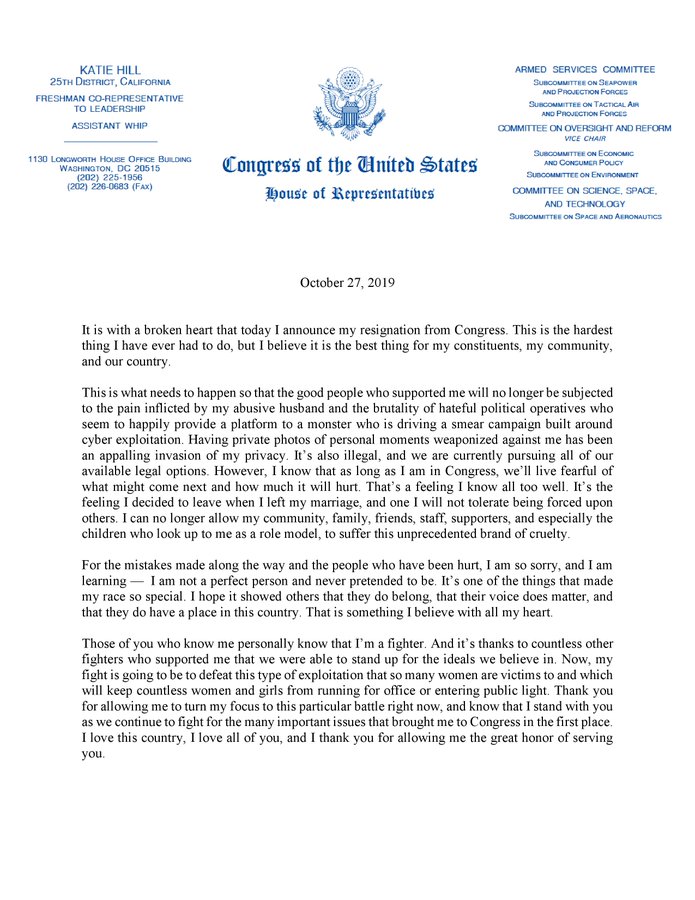 Womp womp…