It's no surprise to conservatives that Drudge Report has been a little different these past few months. The front page news site has taken a decidedly nevertrumper turn with extremely slanted coverage of President Trump and spreading "doom porn" for Republicans who still go to the site.
Rasmussen Reports stated this morning that there are rumors that Matt Drudge has sold the site and is in the final stages of the sale:
We don't think Matt is there anymore, CFP. Word is he sold, just waiting for confirmation. Now that will be a story.

BTW, you are the guy to catch.

— Rasmussen Reports (@Rasmussen_Poll) December 7, 2019
Well Matt Drudge seems to have confirmed it with his Twitter account homepage. Pay close attention to his bio: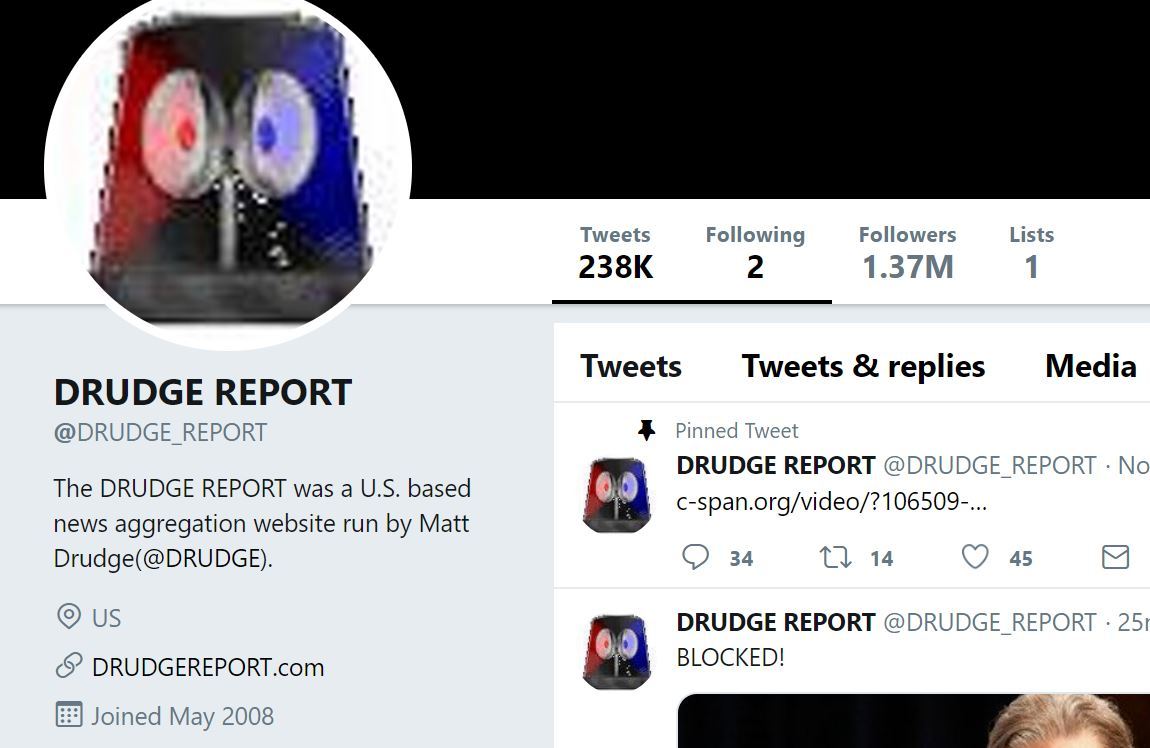 Based on searches of the Internet Archive, the change seems to have been made sometime between late October into November.
For reference, this is what it said in October: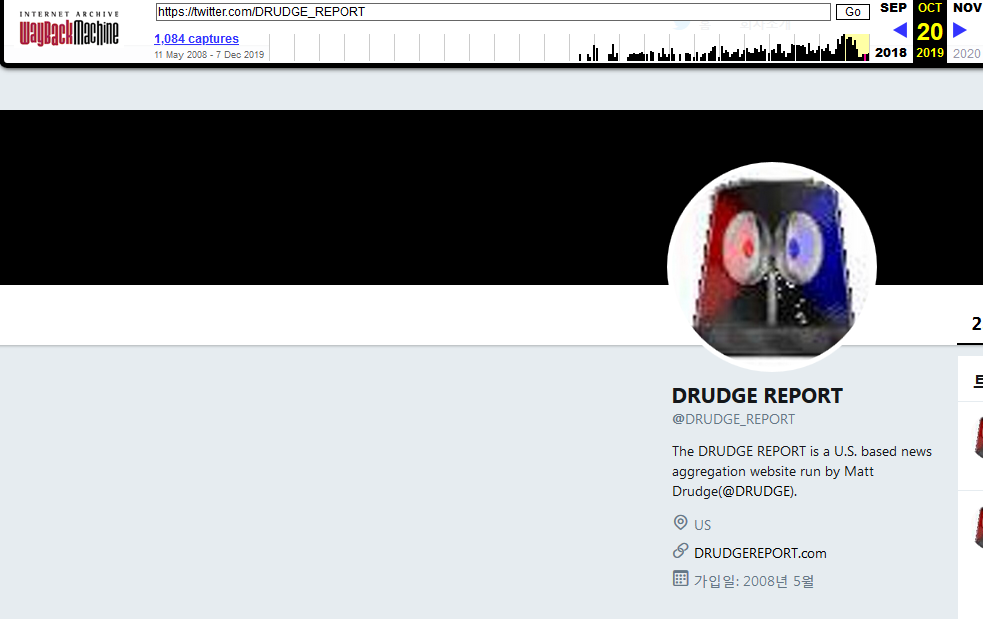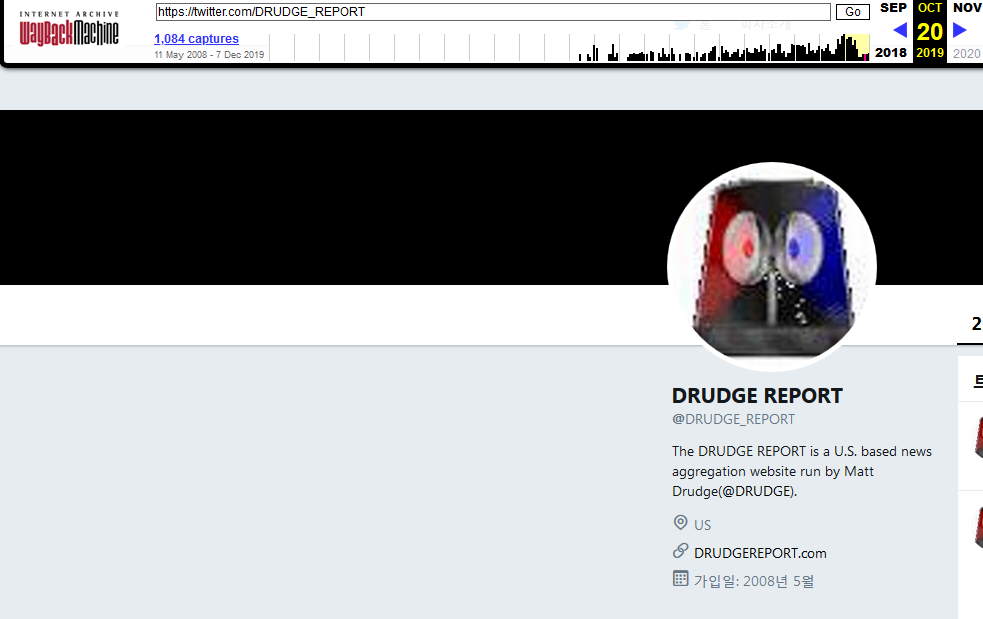 Back in August, Buzzfeed News mentioned Drudge was making major changes to his advertising. Some Twitter users have questioned whether the company in charge of the advertising may have actually bought the whole thing. The key bit:
During that period, Drudge cast off his advertising representative of close to 20 years, Intermarkets, in favor of a new and unknown company, Granite Cubed. It has no record in the digital ad industry, was only registered as a company in March of this year, and lists no staff or owners on its websites. Yet it just landed one of the biggest websites in the US.

"Any time a 20-year relationship comes to an end is certainly a surprising turn of events," said Jay Friedman, president of Goodway Group, a digital agency that specializes in programmatic media buying.

Corporate records show that Granite Cubed is owned by Margaret Otto. She and her husband, Adrian, have a business association with the Drudge family that goes back years. The couple acquired Refdesk, a reference website founded by Bob Drudge, Matt's father, in 2017. They also operated a company that began hosting the Drudge Report in 1999 and later added Breitbart as a customer. (The couple did not answer questions about whether they still own that hosting company or if it's still hosting Drudge or Breitbart.)

Adrian Otto is the technical director of Google Cloud. He told BuzzFeed News he is not involved with Granite Cubed. Upon joining Google in 2017 from Rackspace, he said, he "stopped operating [his] other business interests" and is no longer involved with "hosting duties" for other websites. Otto was previously listed as the technical contact in the domain registration of breitbart.com, and was thanked by name in the foreword to Andrew Breitbart's book about Hollywood.
Citizen Free Press has more, including details on Daniel Halper, who Drudge hired for the site and who was previously involved with… The Weekly Standard.
If #NeverTrump is now in control of the Drudge Report, that would go a long way towards explaining the left-leaning editorial slant in recent months. I wonder if they planned to keep the sale secret in the hopes of using Drudge Report to influence the 2020 election and turn Republicans against Trump.