Who is ready for another meme's post? You don't need to rely on what I've curated - feel free to post your own favorite memes in the comments below.
While not a meme, this troll is level God Emperor:
President @realDonaldTrump's letter to @SpeakerPelosi concerning her upcoming travel pic.twitter.com/TtBCvwp080

— Sarah Sanders (@PressSec) January 17, 2019
UPDATE: I made this meme to celebrate this latest WIN by Trump on the shutdown: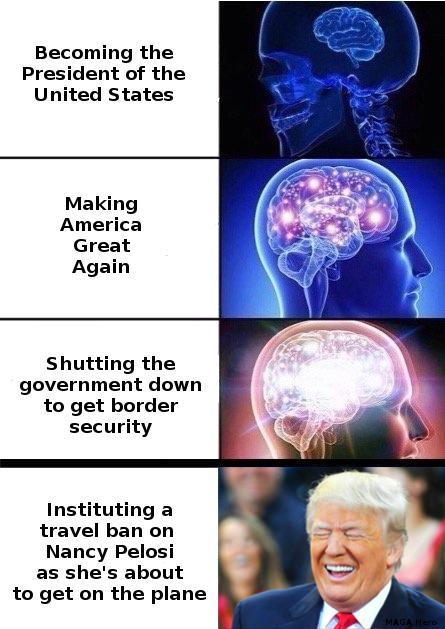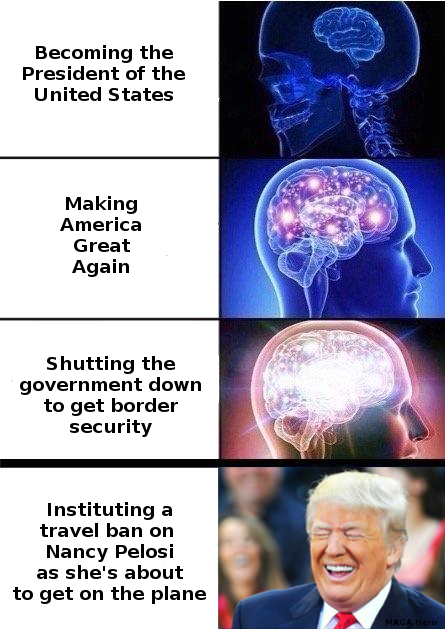 Let's start with the dumbest man in the media and go from there.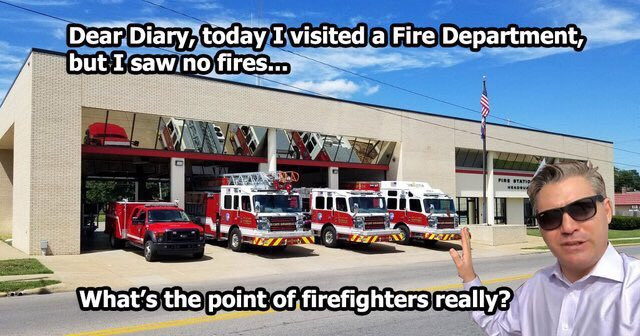 If you have a child, the struggle is real: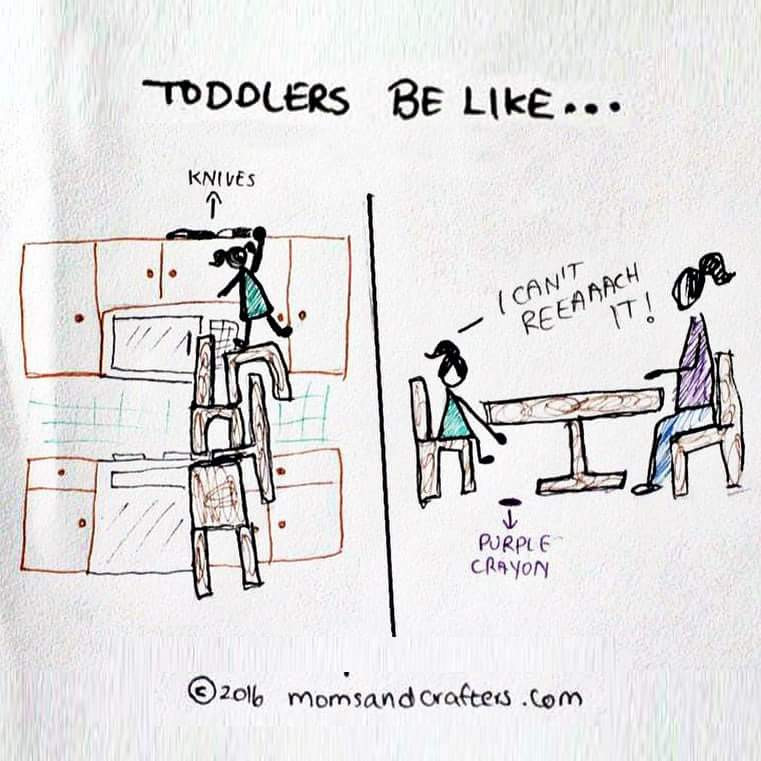 Seems legit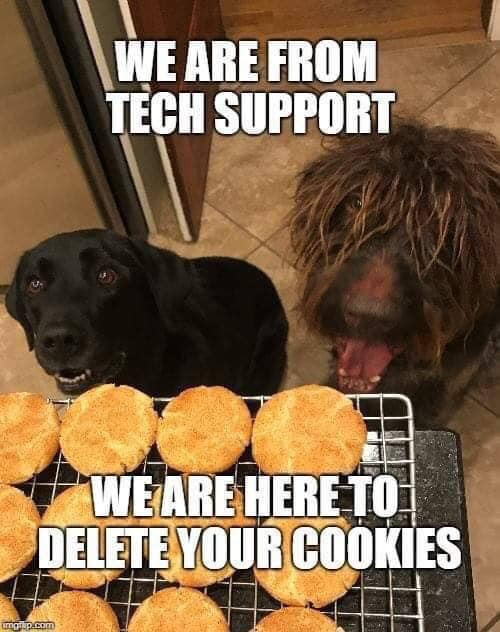 Speaking of animals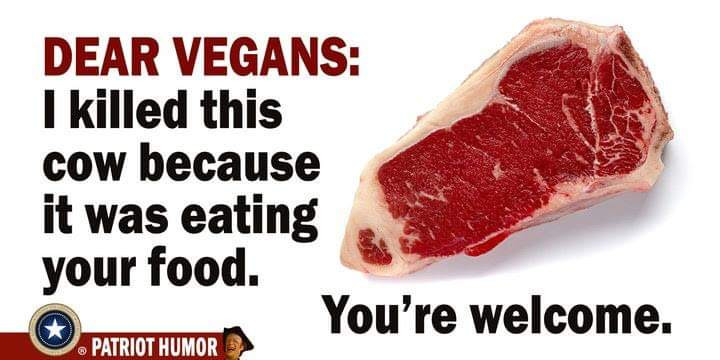 The Star Track can never catch a break: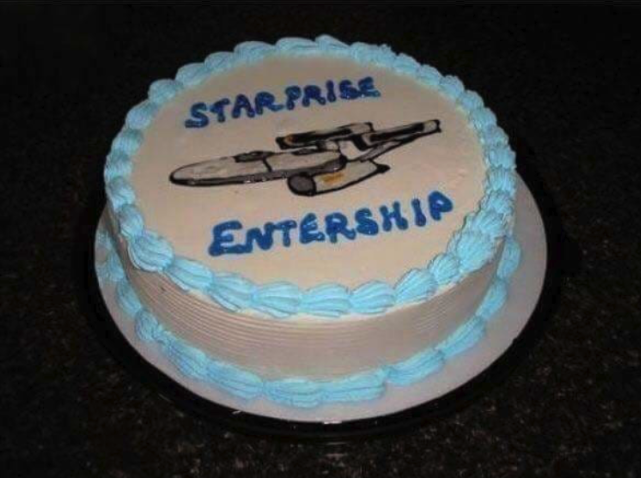 Covering two pieces of recent news in one meme!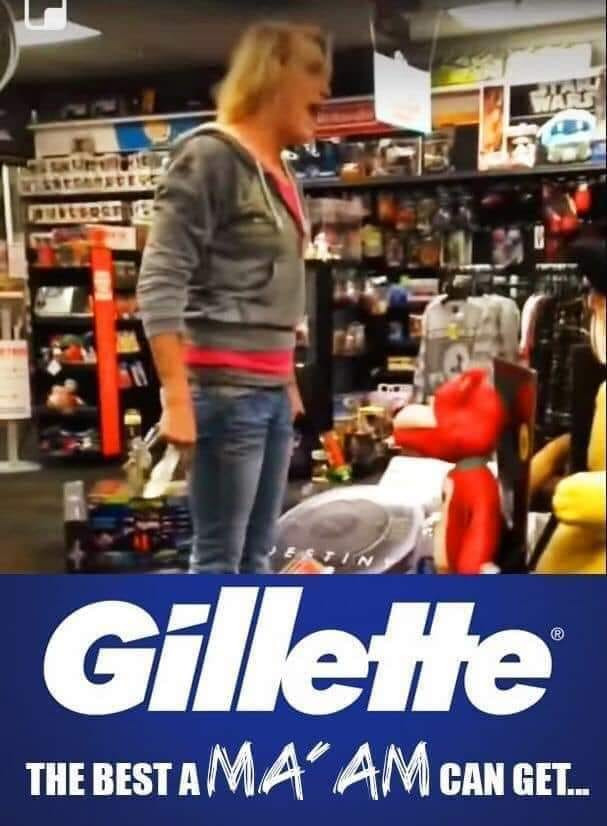 No meme headline needed on this one #hypocrisyalert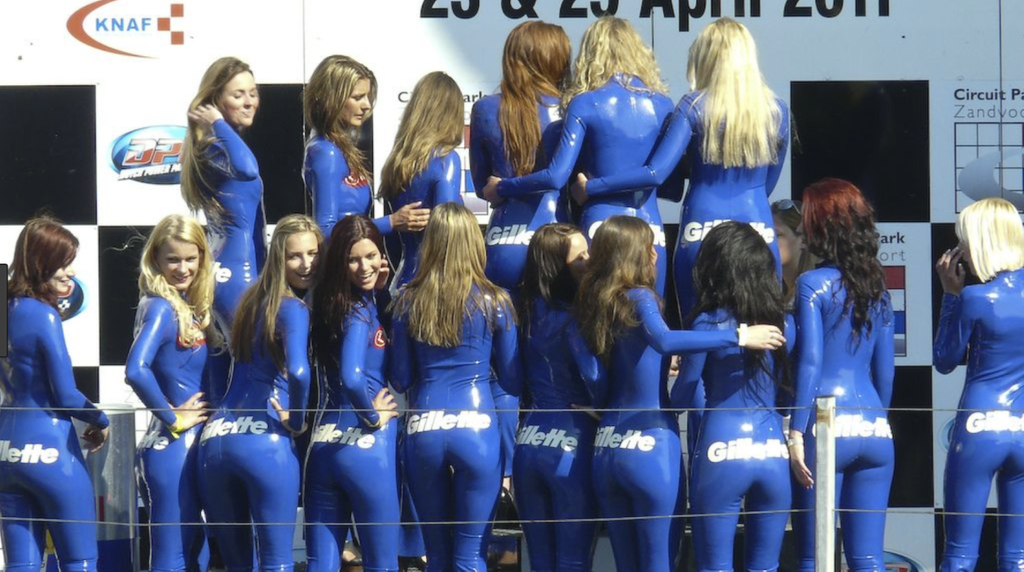 You'll never think of those suggestions the same way again

And along those lines: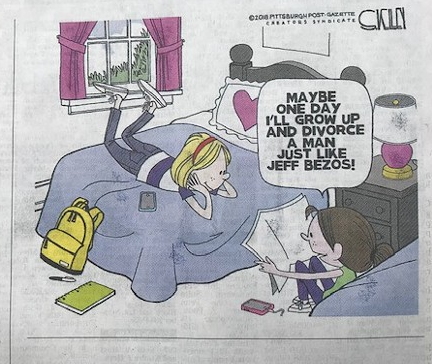 I'm sure many Canadians wouldn't mind it if Justin became the next Canadian to take a virtue signaling tour through the most dangerous parts of Middle East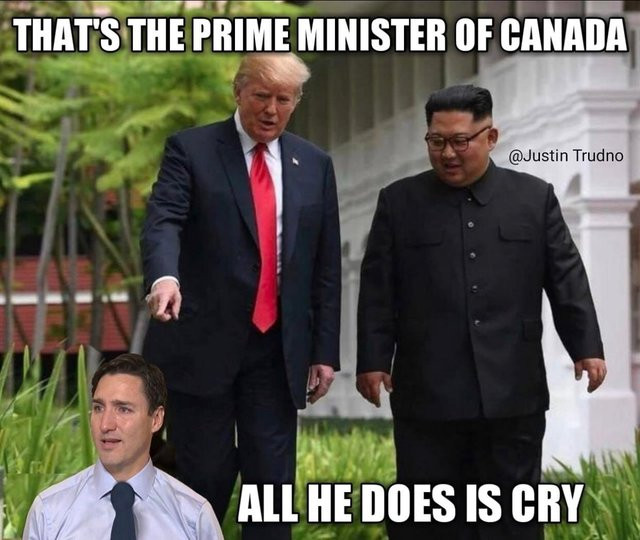 Don't worry, AOC is here: